Regular price
Sale price
£28.62 GBP
Unit price
per
Sale
Sold out
A hair straightener with ceramic plates can provide several benefits to help you achieve straight, shiny hair. Here are some of the main benefits of using a hair straightener with ceramic plates:
Even Heat Distribution: Ceramic plates distribute heat evenly, preventing hot spots and ensuring that every strand of hair is straightened evenly.

Faster Styling: Ceramic plates heat up quickly and maintain a consistent temperature, allowing you to straighten your hair more quickly than with other types of straighteners.

Reduced Heat Damage: Ceramic plates produce far-infrared heat that is gentler on hair and helps to prevent heat damage, such as split ends and breakage.

Frizz Control: Ceramic plates can help to reduce frizz by sealing the cuticle of the hair, keeping it smooth and shiny.

Versatility: Ceramic straighteners are suitable for a variety of hair types, including fine, thick, curly, and frizzy hair, and can be used to create a variety of styles, including sleek, straight hair or soft, loose curls.

Long-Lasting Results: Hair straightened with ceramic plates tends to stay straight for longer periods, reducing the need for frequent touch-ups and re-straightening.

Ease of Use: Ceramic straighteners are typically lightweight, easy to handle, and have a smooth glide, making them comfortable to use.
Overall, a hair straightener with ceramic plates can provide you with a fast, effective, and gentle way to straighten and style your hair, while reducing the risk of heat damage and promoting healthy-looking hair.
Share
View full details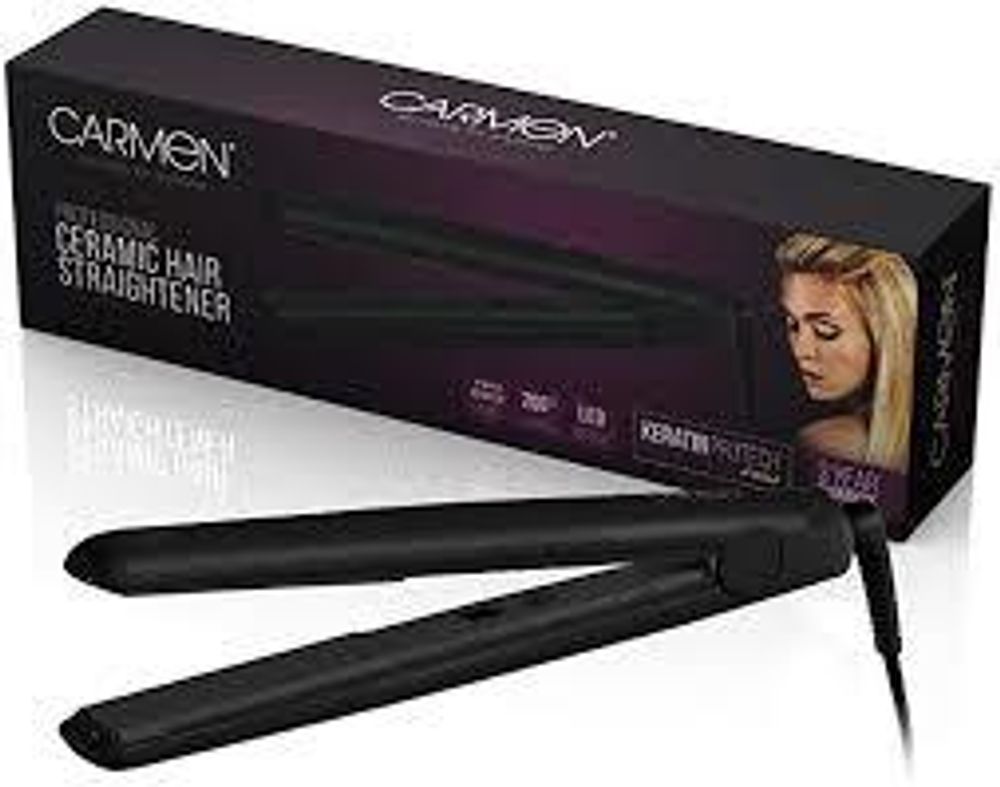 Free Shipping

We provide 'free' shipping with all orders over £40.

Hassle-Free Exchanges

If your product arrives in a completely unacceptable manner due to 'no' fault of your own, JusteOUI UK will exchange it with any quibbles.