Regular price
£0.00 GBP
Sale price
£31.95 GBP
Unit price
per
Sale
Sold out
Beach gladiator Rome sandals are a stylish and practical footwear option for the summer. Here are some key reasons why you may want to consider buying them:
Comfort: These sandals are typically designed with a soft and cushioned foot bed, which can provide a comfortable and supportive fit for your feet. This is especially important if you plan to wear them for extended periods.

Versatility: Beach gladiator Rome sandals can be worn with a variety of outfits, including dresses, shorts, and swimsuits. This makes them a versatile addition to your summer wardrobe.

Durability: These sandals are typically made of high-quality materials, such as leather or synthetic materials, which are durable and can withstand the wear and tear of regular use.

Style: The gladiator-style straps and the classic Roman-inspired design of the sandals can add a touch of elegance and sophistication to any outfit.

Protection: The straps on beach gladiator Rome sandals can provide additional protection and support for your feet, reducing the risk of injuries or accidents when walking on uneven terrain.

Breathability: The open design of the sandals allows for air to circulate around your feet, keeping them cool and comfortable in hot weather.

Traction: The sole of the sandals is typically designed with a textured pattern that can provide good traction and prevent slipping on wet or slippery surfaces, making them suitable for beach and poolside use.
Share
View full details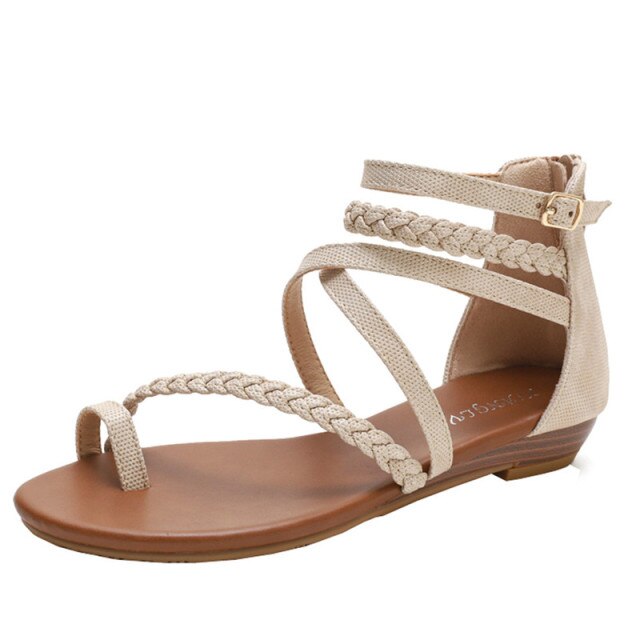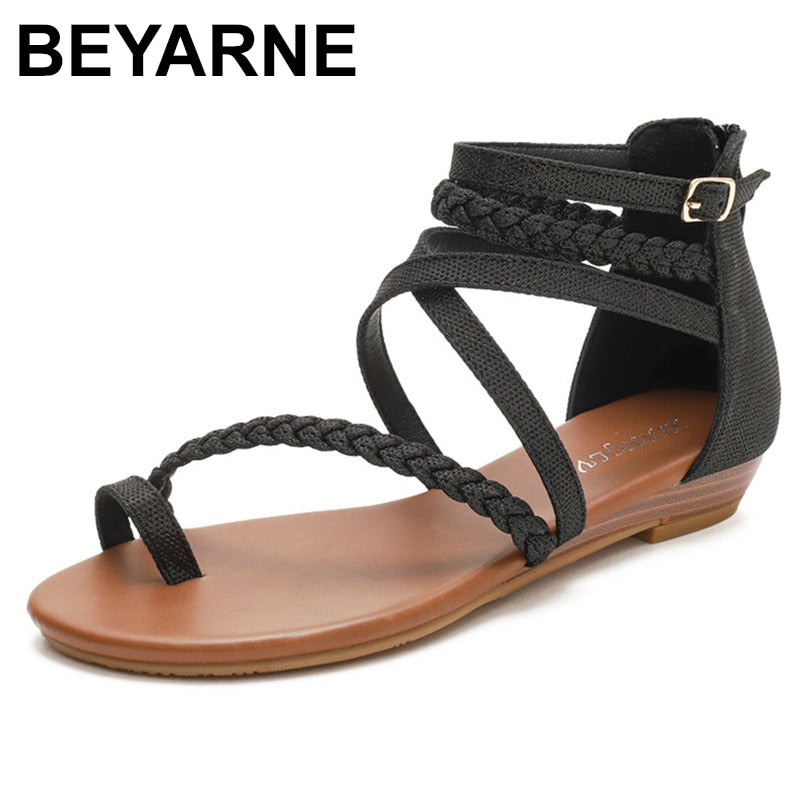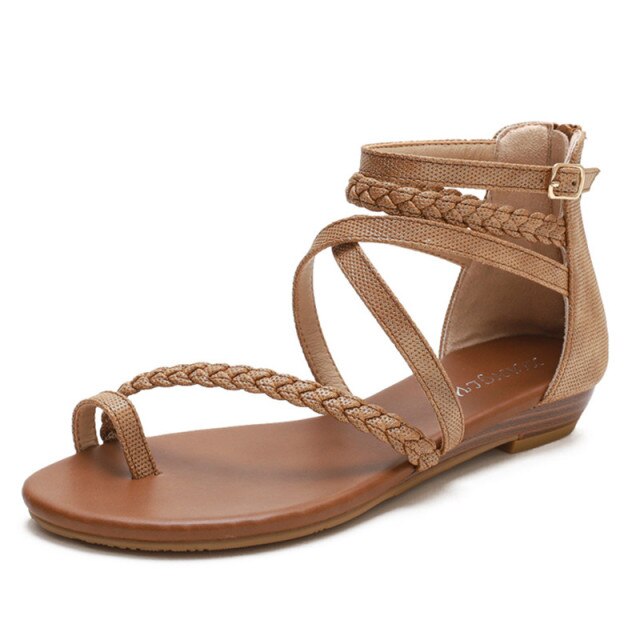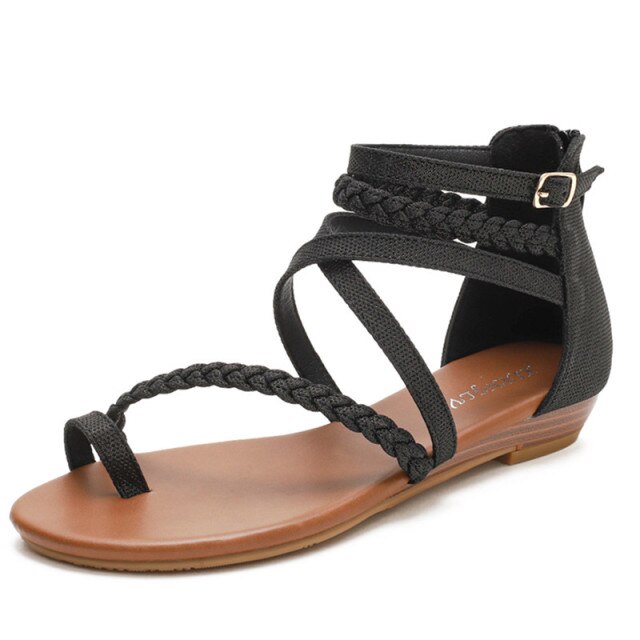 Free Shipping

We provide 'free' shipping with all orders over £40.

Hassle-Free Exchanges

If your product arrives in a completely unacceptable manner due to 'no' fault of your own, JusteOUI UK will exchange it with any quibbles.