---
---
Description
This laptop carry case and surface protector makes the perfect purchase for those working from our home office.
Laptop Holder:
Offer three angles for height adjustment, which makes for eye watching and typing.
Additional Pouch:
Come with two additional pouches for the power charger and mouse.
Multi-layer Protection:
Outer fabric and Neoprene layer : Protect against dust dirt debris, scratches, and water splash.
Soft fluffy lining interior: offer protection against bumps shakes, and extrusion when it's put in a backpack or suitcase.
Estimated delivery time 15-30 days!
 Support PayPal and credit cards!
 Ship this item all over the world!
 Provide a ONE-YEAR warranty!
 100% guaranteed refund!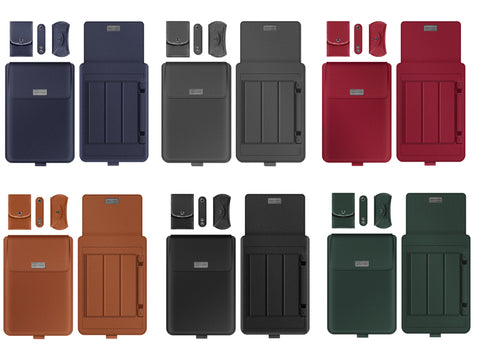 SPECIFICATION
Material: High-grade PU fabric and thick plush lining
Color Options: Black, Green, Red, Gray, Brown, Blue
Dimension: 11-12 inch: 12.1*8.34''   11.7 ounces
                    13-14 inch: 13.38*9.84''  13.0 ounces
                    15 inch: 14.76*10.74''     14.5 ounces
PACKAGE CONTENTS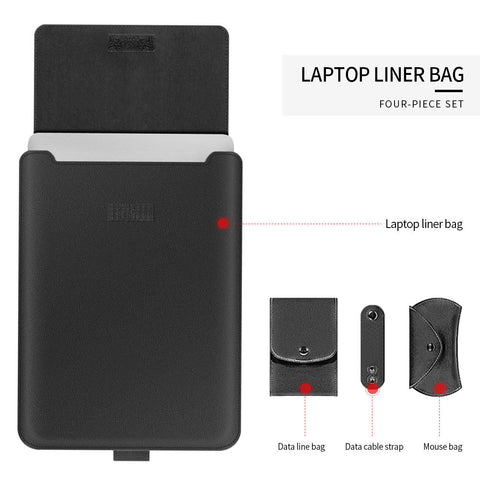 ---